The HoneyBee Pro-Audio Vacuum Tube Mic-Preamp / Optical Limiter is designed to obtain a greater vacuum tube sound if adjusted to do so. This is the reason for the two knobs. This design has been optimized for flexibility to allow the artist-engineer to seek out that special sound they are trying to achieve. Where other tube mic-preamps will have a committed safe design with fixed Negative Feedback, the HoneyBee makes things like Negative Feedback, Low / High System Gain, Optical Limiting, Input Drive and Output Level, selectable or adjustable from the front panel. The design intention is to have the feel be more like a compressor. No Negative Feedback produces a very open sound if your subject stays within the dynamic range of the preamp. If this is not the case then Negative Feedback or the Optical Limiter might be better. The point is, it is your choice, your ears, your recordings. Minimum THD+Noise typically measures from 0.02% to 0.05% (20Hz to 20kHz) in final testing if set for low distortion performance.
The HoneyBee Vacuum Tube Mic-Preamp / Optical Limiter, in the 120Vac line setting, is designed to operate "cleanly" from a line voltage of 80Vac to 137Vac. This should cover field recordings where the voltage may dip or rise. My design uses mil-spec vacuum tubes for the entire audio path. The power supplies and support circuitry are designed with solid state technology. This unit also contains its own cooling space, built right in, which eliminates the need for adding a 1.75 inch (1RU) vented rack panel between the units. Those added vented rack panels always result in lost rack space.
I suggest finding the settings using your favorite mic in the position that works for you for a particular instrument or voice. Then adjust the HoneyBee to get the sound you want to record. Then photograph the front panel and the mic setup for future reference. This website will eventually have example setups for people to experiment with. Plus, you can always contact me, Jim Moss, for suggestions. I designed this gear for use with my own bands.
MOSSWARETM
Audio Gear for the Artist SM
AudioGearForTheArtist.com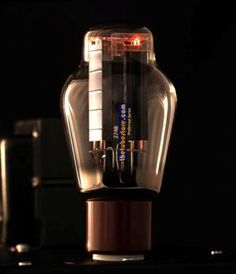 MosswareTM is a trademark of Mossware, LLC. All Rights Reserved.

TM The Honeybee logo is a Trade Mark of Mossware, LLC.
Audio Gear For the ArtistSM,MosswareTubePreamps, and VacuumTubeProAudio, are service marks of Mossware, LLC.